WE HELP YOU BECOME THE BEST KEY PERFORMER IN A COMPETITIVE MARKET
As a leading performance marketing agency, we only target the right clients to ensure maximum growth. We focus on the three most profitable aspects of customer acquisition: buying media, publishing and affiliate networks. With our data-driven strategy, you increase the expected existence value of each customer and maximize your ROI.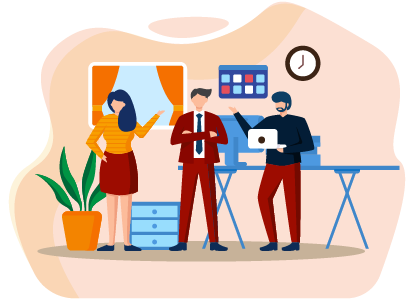 Buying media - paid social and paid search
IT Universe is one of the leading PPC agencies company. We use our experience in these niches to set the highest possible value goals for your business. Unlike other media buying agencies, we understand the critical importance of segmenting customer behavior, make sure the right type of visitor is matched with the right offer. We also focus on customer acquisition via Facebook and have helped several high-profile clients achieve success from paid social media campaigns. Thanks to our data-driven approach to Paid Search and Paid Social marketing, we can plan our media buying in a highly efficient manner, ensuring the maximum ROI for our customers.
Publishment
IT Universe owns a number of leading informational websites and PPC portals that perform comparison of products in respective niche markets. These are focused on high-profile markets, and when combined with our cutting-edge buying-Media campaigns, your business can manage these niches.
Affiliate network
IT Universe currently operates with over 300 third-party traffic providers. We use these to drive high-conversion, high-quality leads to our partners. If you want to succeed more with a better retention rate and higher expected existence value, then you have to talk to us first.